My husband and I have declared our independence from at least one cable company. After years of griping about the ever rising cost plus poor customer service, we've finally cut the cord. We've canceled our TV! Take that, Spectrum!
That's a cable box you see in the picture above, but my husband is not really, actually cutting the cord. Oh no, I had to find a UPS store and mail the box (with an undamaged cord, of course) to the cable company so I wouldn't continue to be charged a monthly equipment fee. Actually, there were two boxes…and two remotes.
To be fair, I didn't pay for shipping, but still, how inconvenient to have to haul in equipment to quit the cable company.
Spectrum, formerly Time Warner (which, I swear, still owes me money but that's another story), was the cable company at our house at the beach. Those ugly, cumbersome boxes were part of how the system worked. We had to have one for every single stinking TV set to work, and we were charged a monthly fee for every stinking box. At one time I had four until I cut back to save money. That meant I then had non-working televisions.
Spectrum is still our Internet company at the beach (can we say "monopoly" here), since we can't live without our iPads. But my husband and I have discovered a whole new way of watching television.
Ta da! Subscription TV!
Maybe a year ago (two, three?), I heard about Netflix. I wanted to watch the series "Orange Is the New Black" since I'd read the book.  It aired only on Netflix. I got online, Netflix at the time was just $10 a month, and I signed up.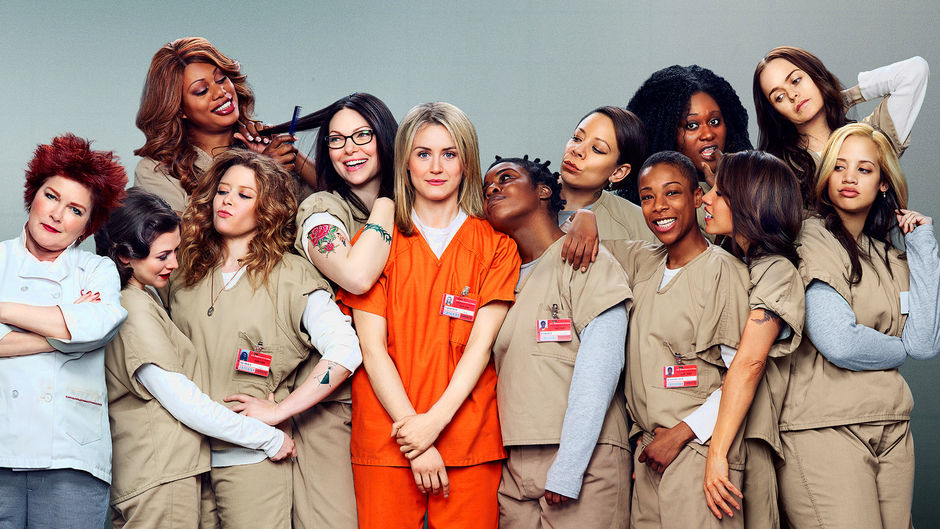 After a season of female prisoners, I moved on to shows I could watch with my husband: "The Crown," "Breaking Bad," "Better Call Saul," and "Stranger Things." We're currently in the middle of "Halt and Catch Fire," a series about the early crazy days of the personal computer industry (the '80s). Wow, some great television and NO commercials.
Having an Amazon Prime membership, we learned, qualified us for Prime Video television. We've enjoyed "The Marvelous Mrs. Maisel" and are eager for the next season of this show. And I've watched a bunch of Masterpiece Theatre.
The one gap, though, a big one for my husband especially, was sports. That's where cable had us. Until we heard about Sling TV.
Labor Day weekend found us at the beach desperately attempting to order/subscribe/install Sling TV. We wanted to watch the NC State versus East Carolina football game. We learned not only did we have to sign up for Sling TV, but we also needed the Sports Extra add-on.
Fred and Wilma Flintstone (a.k.a. my husband and I) succeeded with only minutes to spare before the noon kickoff. The game was a bust for us Pirate fans, but hey, we did have a victory in that we'd said adios to the cable company.
At least at the beach. We haven't yet cut the cord with Suddenlink, our cable company at home. We probably should–we're finding we watch more stuff on our subscription channels than we do on cable!
Cable versus subscription TV: what are you doing?