And now there are two. Ms. Dee Ann Meets Murder has been joined by Life and Death in Narrow Creek. I see postings of books all the time next to a cup of coffee, so that's why my morning shot of 100% Colombian Folgers is in this picture.
Can you tell by the similar covers that the two books are part of a series? Well, it'll be a series when I finish the third book. Right now, I guess it's more accurate to call my new novel a sequel.
What went into designing these book covers? You may recall the action of Ms. Dee Ann Meets Murder takes place in 1979-1980. Dee Ann is 25 years old, and in the first part of the book describes her wardrobe as consisting of jeans, tee's, and flannel shirts. Her dressy clothes are corduroy or polyester pants and knit tops.
So why is she wearing a conservative blue dress on the cover? After her visit to the Narrow Creek Ladies' Society meeting where she realizes she's underdressed, Dee Ann decides she needs a makeover. The picture shows her in a dress much like the one she sews to wear to work at the Ladies' Society Arts and Crafts Bazaar, where, incidentally, this time she's overdressed.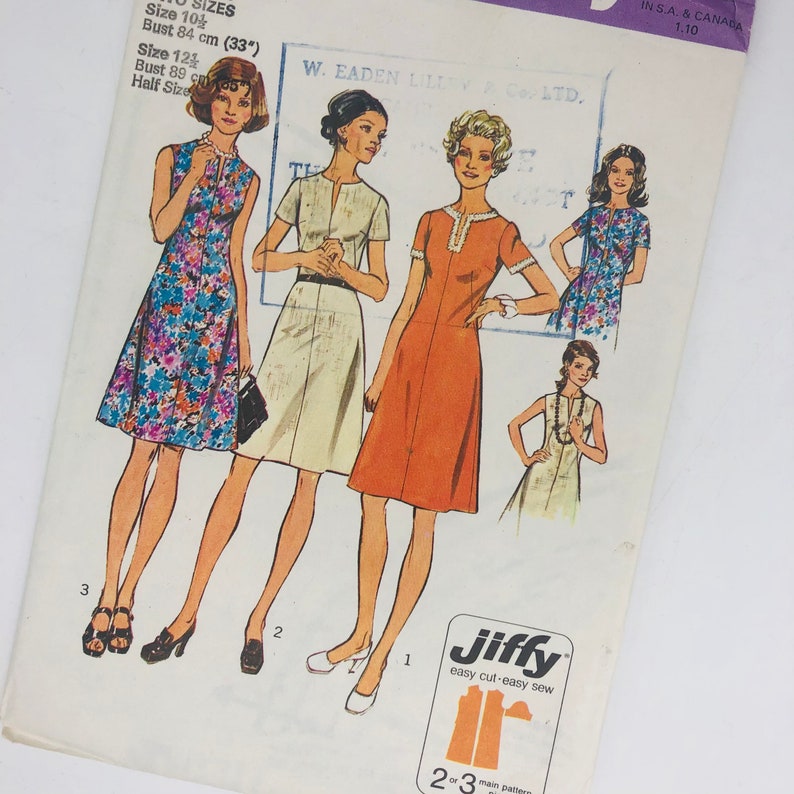 Dee Ann's hairstyle as pictured on the book's cover is also a result of her makeover. She visits Veronica, her hairdresser, and asks for a curly perm so she can look like Olivia Newton-John in the last scene of Grease.
The blood spatters on the cover (those red dots) allude to the shooting death of the town's playboy, Gary Whitt. The Welcome to Narrow Creek sign that Dee Ann and Baby Heather are standing in front of is meant not only for Dee Ann but the reader as well, since this first book introduces the Narrow Creek Series.
For Life and Death in Narrow Creek, I supplied the illustrator with a description of Dee Ann's house behind her landlords'. This description actually came from the beginning of Chapter 2 in Ms. Dee Ann Meets Murder, where Dee Ann sees her new home for the first time.
"Our landlords, Floyd and Josephine Powell, lived in the grand house on the right side of the driveway…. I was quite impressed by their stately red-brick, colonial-style home, complete with third-floor dormers. Eight multi-paned windows framed by pewter-grey shutters punctuated the front of the house on the first and second stories.
A matching version of the house stood maybe a hundred feet or so behind the Powells' residence. This version didn't have any dormers or shutters, though, and it was a good deal smaller. Also, where the Powells' house featured a massive double-entrance door and a big brick porch with Chippendale rail, the bottom floor of this building had one ordinary front door and a tiny, unadorned stoop. Simple four-pane windows–two on the second floor aligned over two on the first–reflected the bright April sunshine. It was nothing fancy, but at least our new home didn't appear to be a dump. Joe had informed me we'd be living on the second floor since the Powells used the ground floor for storage."
The cover designer got it right, don't you think?